Parkers Prairie Public Schools ISD#547
Job Openings
Social Worker: Parkers Prairie School District is seeking a 1.0 FTE Long-Term Sub school social worker, beginning on or around January 24, 2023, and working through the remainder of the school year. The social worker will serve students in grades 7-12. Click here for more info.
---
Notices
Book fair at the elementary school. Feb. 13-17 at the PP elementary library. 8 a.m. to 7 p.m. on Monday and Tuesday (13th and 14th), and 8-4 on Wed. - Fri.. Our school keeps a portion of the proceeds to buy more books for our library. Click for info.
Order your PPHS Yearbook now. Cost is $ 40.00, after January 06, 2023, the yearbook will go up to $45.00, so get your orders in early! Paper order forms are available at the Media Center. March 06, 2023 is the last day to order a yearbook!
Read More
Parkers Prairie Elementary is looking for 3 tutors for the 2022-23 school year. You can take action in our community by giving your time and talent to help students build their skills and confidence!
Read More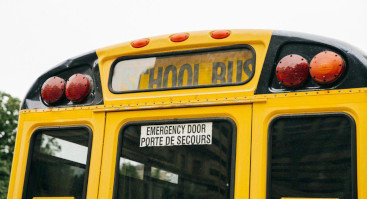 Bus Drivers Needed
The Parkers Bus Company is looking for drivers to transport our Parkers Prairie students. Please call Mike Arvidson at 218-338-6079 if interested.